Open Today!
Sales:
9am-6pm
Service:
7am-6pm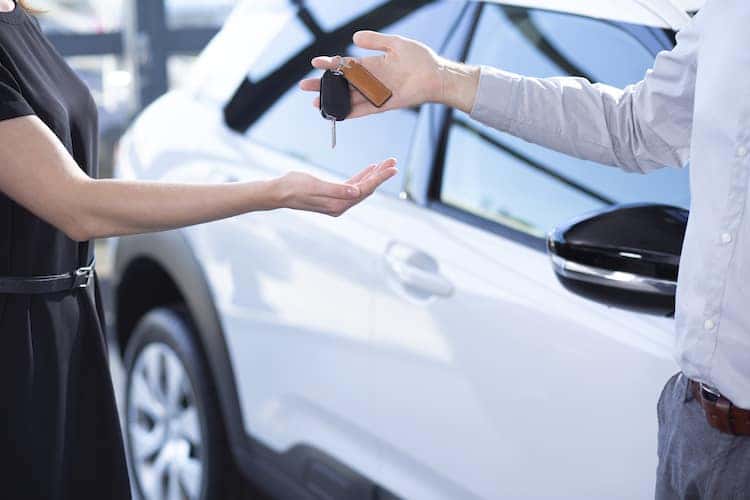 Used Toyota Vehicles in Salina
Home of the Drive Forever worry free lifetime limited powertrain warranty. With multiple Conklin locations, we can move any used vehicle to the lot of your choice to view.
View Inventory
Apply For Financing
We work with all type of lenders and will do our best to get you the rate you deserve and the monthly payment that fits your lifestyle.
Apply Now
Current Offers
Check out this month's current offers and rebates on leasing and financing directly from Toyota.
View Offers
Welcome to
Conklin Toyota Salina
Welcome to Your New Car Dealership in Salina
Conklin Toyota Salina can provide exactly what you need in a new Toyota vehicle. It's your turn to share in the excitement of a wide selection of powerful, competitively priced gas-powered, hybrid, and electric Toyota trucks, SUVs, and sedans.
When navigating through our new inventory and used inventory, be sure to customize your experience by choosing the filters that interest you most when it comes to model year, trim level, performance, engine type, and convenience features.
Visit Conklin Toyota Salina Near Wichita
Once you've chosen the perfect model, it's time to fill out our quick financing application. We'll discuss loan rates and calculate monthly payments, lease offers, special finance offers, and the possibility of trade-in offers–all while walking you through the entire process at the speed and with the level of detail that you require. Don't forget that we run new vehicle incentives and provide the latest information on new Toyota EVs.
Because our certified team of technicians only utilizes genuine OEM parts and technology to properly service your vehicle, you can rely on us to maintain your car post-purchase when scheduling service. We're also always equipped to provide every service you may need when it comes to certified Toyota body repair.
At our easy-to-find Salina-based dealership, we proudly serve auto shoppers near the Wichita and Manhattan areas. Don't hesitate to contact us with any questions!
Local Points of Interest and News of Interest

Car Dealer's 20k Loss in Burglary

After a vehicle was stolen from an auto dealer, Salina Police are investigating a business burglary.
Captain Paul Forrester tells KSAL News that between 7:30 p.m. Saturday and 6:30 p.m. Sunday, someone broke into Salina Used Cars, 833 E. Crawford, and stole an employee's car as well as a high-end diagnostic tool.
According to police, a $4,000 Snap-on vehicle code reader was taken along with the 2002 Honda S2000. A lock box containing 19 sets of chipped keys and key fobs for vehicles on the lot was also stolen.
After attempting to start the vehicle with a screwdriver, thieves shattered the driver's window and damaged the steering column on a 2005 Chevy Silverado.

Source: https://www.ksal.com/car-dealers-20k-loss-in-burglary/

Salina Area Chamber of Commerce

In 1911, the Salina Area Chamber of Commerce was founded. It is a non-profit, state-chartered, not-for-profit organization of business, industry, professional men and women, and individuals working together to build a healthy economy and improve the quality of life. The Chamber's membership includes over 1,200 firms representing approximately 1,450 members.

The Chamber is run entirely by its members. They elect a 16-member Board of Directors, which creates policies and establishes goals. The board hires a Chief Executive Officer, who hires a professional staff to handle day-to-day operations.

Source: http://www.salinakansas.org/

Location: 120 W Ash St, Salina, KS 67401, United States
6.5991895, 3.3489682
Map: https://goo.gl/maps/M4ywxz29jaA1My1g7

Automotive Technology Program

We've kept up with the complexity of automobiles.

The Automotive Technology Program at Salina Tech is taught by ASE-certified master technicians with over 30 years of experience in the automotive service industry.

Students will learn the knowledge and skills required to properly maintain, repair, and troubleshoot various automotive components such as steering, transmission, suspension, drive trains, brakes, and electrical systems over the course of the two-year program. Students will gain valuable hands-on experience with real-world automotive service jobs in addition to class time so that when they graduate, they are ready to go to work.

Source: https://www.salinatech.edu/programs/automotive-technology/

Location: 2562 Centennial Rd, Salina, KS 67401, USA
6.5991895, 3.3489682
Map: https://goo.gl/maps/zXyFixVgVEU3112m7

Saline County Vehicle Registration

In order to reduce long lines at the City/County Building tag office and to continue all efforts to keep citizens safe from COVID-19 exposure, a new system called "No Wait Inside Scheduler" has been implemented, and appointments will begin on Wednesday, January 6th, 2021. The system allows you to log on to our website from your home computer or smartphone and choose an available date and time to schedule an appointment with the Tag Office.

The system will remind you of your appointment one day in advance via phone call and text message (if applicable), and will provide you with instructions once you arrive at the building. This service is currently only available at the City/County Building's main vehicle registration office, 300 W. Ash Room 210.

Source: https://www.salinecountyks.gov/vehicle-registration

Location: 300 W Ash St #210, Salina, KS 67401, United States
6.5991895, 3.3489682
Map: https://goo.gl/maps/3rHQ5KSqRTS4uAki9
Get Directions To Our Dealership