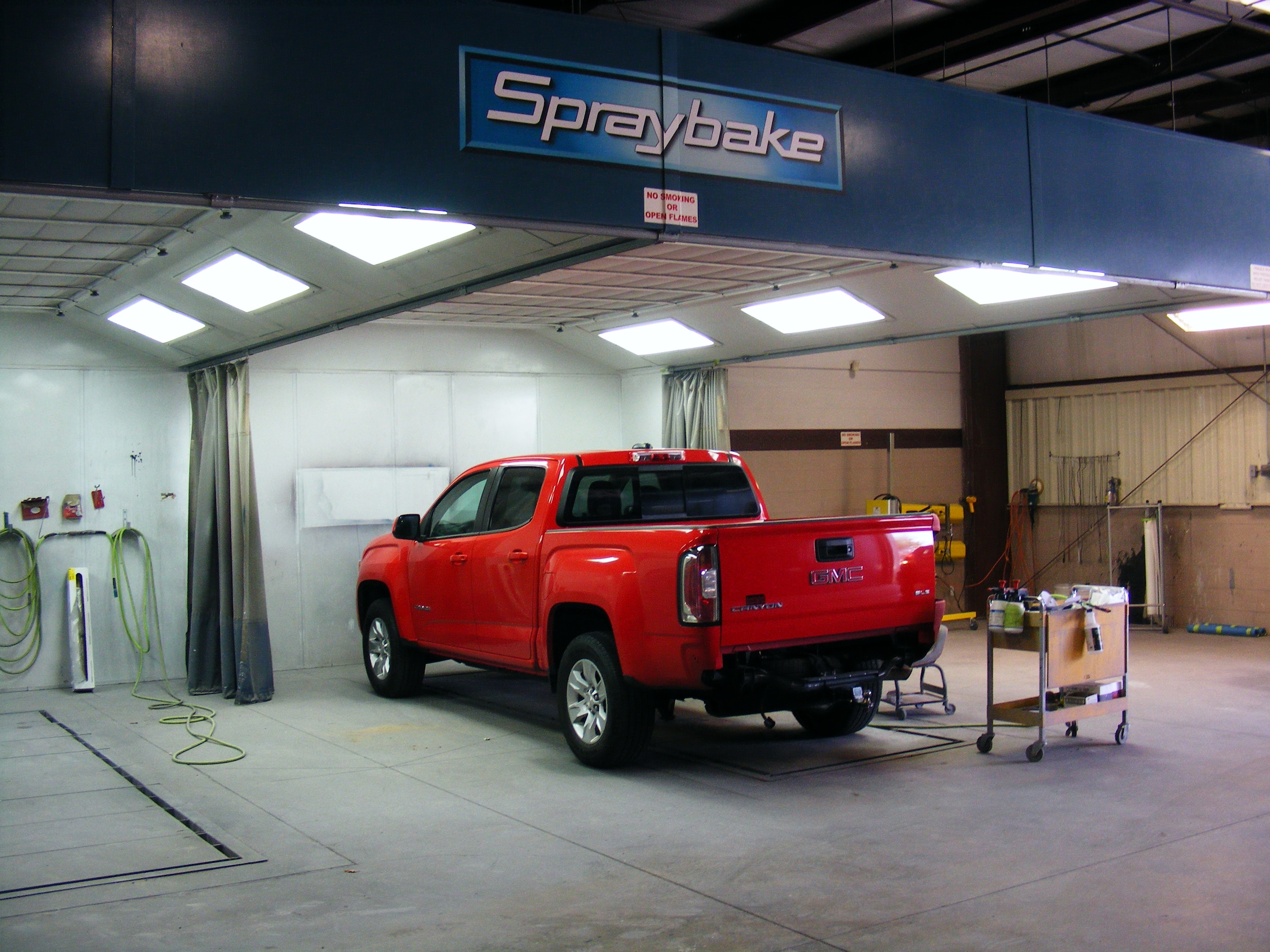 Salina Toyota Auto Body Shop and Collision Repair

Being involved in a vehicle collision is a stressful affair. It may leave you with injuries as well as damage on your car. However, the repair process doesn't have to be stressful. You can trust us today, to deliver a quick restoration of your vehicle. Our trained technicians repair and restore vehicles their pre-collision condition. We take our work seriously. We will do our job right and give your vehicle such an amazing restoration that you will even forget whether you were involved in a collision.

A collision repair process starts with identifying that perfect repair shop. You need a certified repair facility with the right equipment, great customer service as well as top-notch technical skills. That facility is none other than Salina Toyota Auto Body Shop. If you are looking for excellent services, top class in customer satisfaction and quick turnaround time, then you should bring your vehicle to our service shop. Our technicians will assess the damage to your vehicle and then provide you with a cost estimate. For collision repair services, our technicians have broad and detailed knowledge to give your vehicle the service it needs. We understand that accidents are different. However, we have the necessary experience and skills to handle different makes, models, and types of vehicles.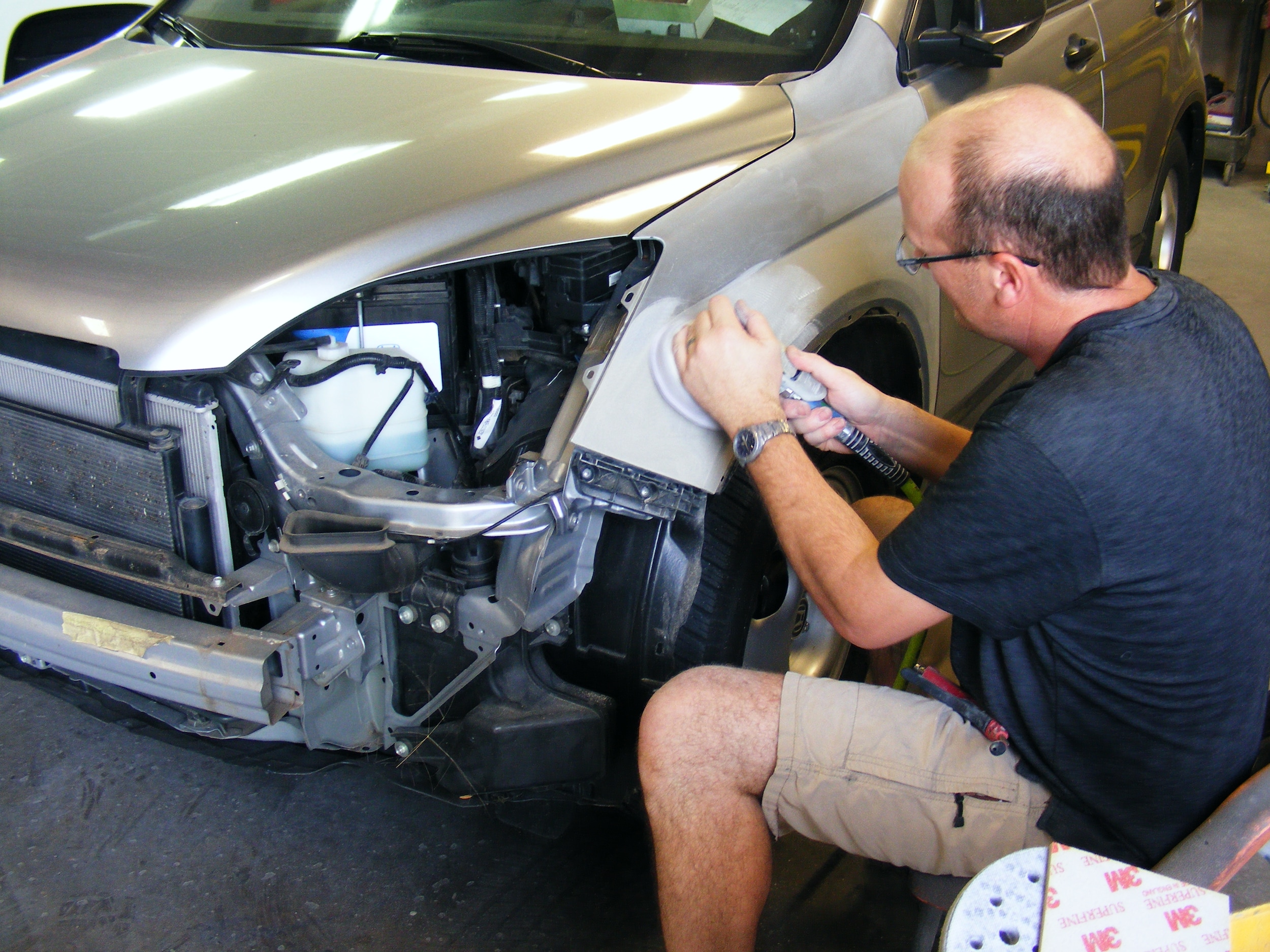 I-Car TM  Certified Body Shop
Conklin Cars Body Shop is I-CAR TM  certified and does paintless dent repair, and that's something we're proud of. We're also pretty proud of our experienced, friendly technicians who have the finest training and education in collision repair. This training and knowledge is what allows them to provide superior auto body repairs, quality workmanship, and excellent customer service. Getting you and your vehicle back on the road as quickly as possible. In our book that makes us one of the best body shops in Salina Kansas. 
Salina KS Auto Body Repair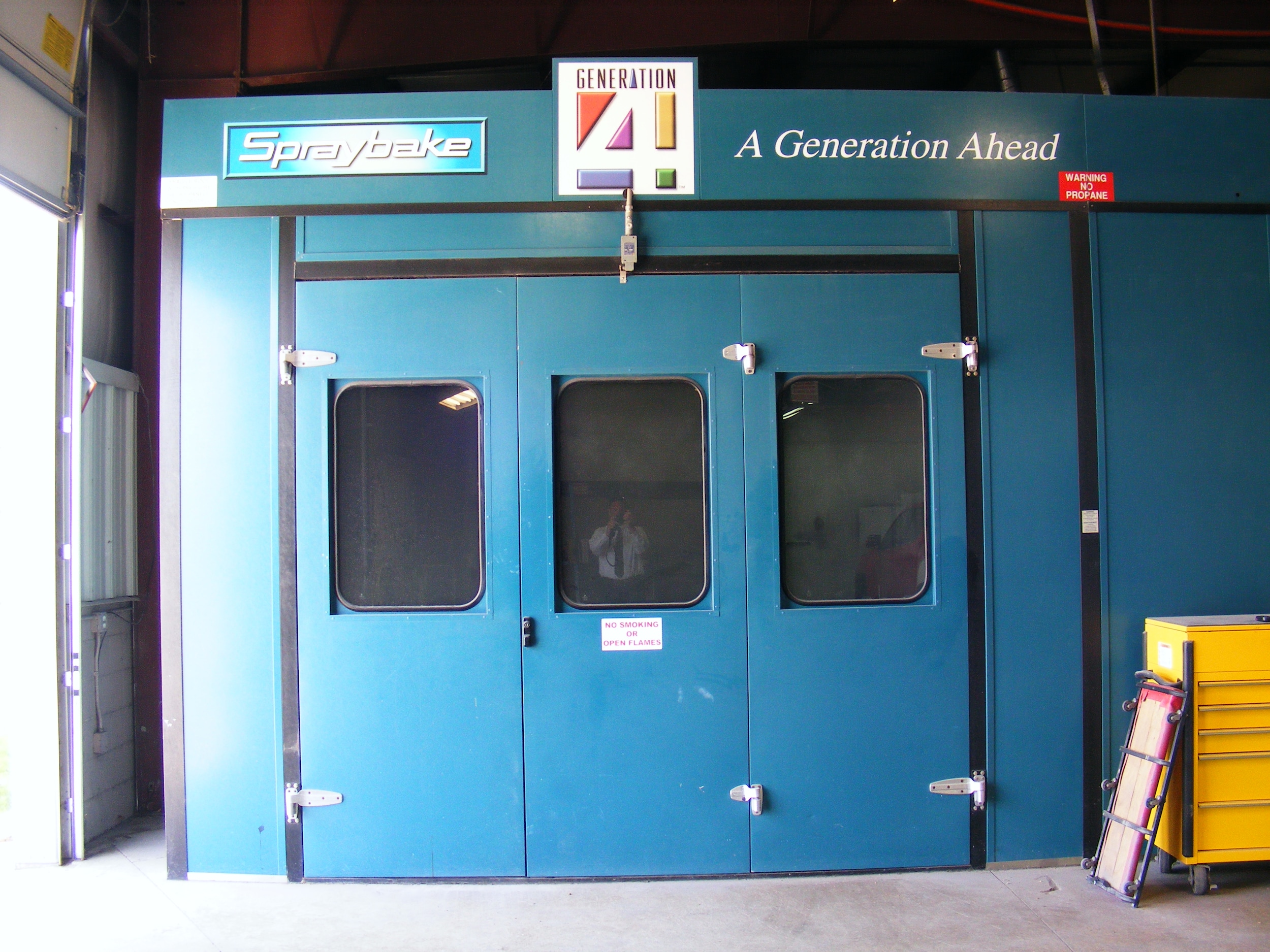 It doesn't matter whether your vehicle was vandalized, damaged by the elements or involved in a collision. Just bring it to us and you will be back on the road with a beautifully restored car, within the shortest time possible. Our services include:
Dent Repair
Dents reduce your vehicle's visual appeal. They also reduce its resale value. Whether your vehicle was hit by flying debris on the road or you were involved in an accident, we have the tools and the expertise to repair all forms of dents. With a team of industry-trained and certified technicians, Salina Toyota Auto Body Shop and Collision Repair are equipped to handle all forms of dents on your vehicle, whether they are major or minor. Our dent repair process starts with an assessment of the damage. We will first examine your vehicle thoroughly, to determine the extent of the dent. The assessment stage also allows us to determine whether we will use paintless dent repair or use the traditional methods. Once we have that information, we will remove the tail lights, the interior panel, the body panel and anything else that needs to be removed, for clear access to the damaged area. Our technicians use advanced technology to determine the precise tool-placement location, for an accurate dent repair. Our goals are to massage the damaged area until it's even with the original surface. If we used the traditional dent restoration process, we would use computerized paint-matching technology, to restore your vehicle's original color.  
Bumper Repair
Bumpers play a significant role in your vehicle. They are not just for aesthetics. They are the first part in a vehicle to absorb impact during a collision. Apart from protecting the vehicle's structure, their impact absorption protects the vehicle's occupants from serious injuries. Without bumpers, the impact could be directed straight to the vehicle's body, leading to severe injuries. As you can see, you can't afford to ignore a damaged bumper on your car. If you were involved in a collision and your bumper suffered severe damage, bring it to us, and we will restore it to its pre-collision state. Your vehicle's bumper should undergo full restoration so that it continues providing the required levels of safety and security. At Salina Toyota Auto Body Shop and Collision Repair, our technicians can repair any form of bumper damage. From minor scrapes and scratches to a broken bumper, we have the skills and the tools to handle all that. It doesn't matter what material your bumper is made of; our team will conduct a full bumper repair and restore it to its original condition. We will keep you updated throughout the repair process. Don't drive around with a damaged or broken bumper, bring it to us and let's proceed with the repair process.
Fender Repair
We also undertake fender repairs at Salina Toyota Auto Body Shop. During a collision, there is a high chance that your vehicle's fender will be damaged. If that happens, they should be expertly reshaped and then carefully fitted to restore your vehicle back to its original state. Fenders cover and house the wheel. Therefore, if they are not properly fixed, you will be driving around with an ugly-looking car. Our fender repair team starts with damage assessment. We will first remove the trim to get a closer look. We will then come up with an appropriate repair plan to ensure proper shaping and fitting. When you bring your vehicle for fender repair at our service shop, you can rest assured that we will treat it as if it was one of our own. Customer satisfaction remains our top priority. If you are not happy with any aspect of the repair process, feel free to communicate the same to us, and we will adjust accordingly. By the time you drive away with your vehicle, it will be as good as new. With our state-of-the-art equipment, combined with the latest technology, we can guarantee a quick and accurate fender repair.
Auto Paint Repair
We can dramatically improve your vehicle's appearance with our auto paint repair services. Over time, your vehicle's paint will undergo wear and tear, leading to chips and scratches. Apart from detracting your vehicle's aesthetics, paint damage can expose the vehicle's body to corrosion. The good news is that a simple paint touch-up is all that your vehicle needs to restore its original luster. From minor to severe scratches, our paint technicians have the skills needed to restore your vehicle to its original condition. We have the experience, the technology as well as the most advanced equipment to handle all forms of auto paint repair. We will restore your vehicle's paint inconsistencies, giving it a gleaming overall finish. Before we commence with the painting process, we first prepare the surface to make it flawless. We believe that thorough preparation of the surface is more important than the painting itself. Once we are satisfied that the surface is ready for the paint, our certified technicians will proceed with the rest of the processes. We take pride in ensuring that every paint job that we handle results in a factory finish. We are the experts in paint technology, and we will give your vehicle a flawless finish. At Salina Toyota Auto Body Shop and Collision Repair, you can always count on us to deliver an excellent job.
Auto Detailing

Your vehicle requires protection against the elements and auto detailing helps to achieve that. There is a common assumption that a vehicle's clear coat is enough to protect the exterior finish, thus eliminating the need for regular maintenance. However, that is not the case. The truth is, your vehicle should receive a wax coat application to the painted surfaces, at least twice in a year. The wax coat application protects the painted finishes from oxidation and contaminations. Some dealerships will offer you an extra protection package when you are buying the vehicle. However, this is not enough to protect your vehicle from the elements. We offer customized detailing services for all types of vehicles. We use manufacturer-approved cleaning solutions and finishers. We have a team of interior and exterior detailing technicians, who will ensure your vehicle receives the highest standards.
Frame Straightening
If your vehicle was involved in a collision, there are high chances that the frame was damaged. Therefore, repairing and repainting the dents may not be sufficient. An auto frame repair will be required to restore your vehicle's structural integrity. At Salina Toyota Auto Body Shop and Collision Repair, repairing your vehicle's outer frame is as important as restoring it's outward appearance. A vehicle's frame is designed to provide as much protection as possible to the vehicle's occupants. If the frame suffers dents or damage during a collision, its protection ability becomes compromised. Furthermore, its balance and alignment can also be affected. Also, the vehicle might not provide the required levels of protection during another clash, if the frame is not restored according to manufacturer's precise specifications. Therefore, auto frame repair is important in restoring a vehicle's structural integrity as well as providing the required levels of safety and protection. Our repair experts use computerized technology to establish the exact specifications required to restore your vehicle's frame, to its original integrity and shape. We also use precision equipment to straighten the frame while restoring it back to its original structure and shape. Once the restoration process is complete, no one can tell whether your vehicle was involved in a collision. It is as if the crash never happened. Experts should handle auto frame straightening work to ensure it's done according to manufacturer's specifications. To ensure the job is done right, bring your vehicle to us today, and we will restore it to its original condition.
Leave it to the Experts
When it comes to auto body work and collision repair, only experts can guarantee excellent results. At Salina Toyota Auto Body Shop and Collision Repair, we have been handling auto repairs for many years. We have accumulated decades of experience and skills to repair any vehicle. Whether you drive a truck, an SUV, a sedan or a mini-van, we are your go-to auto shop as far as bodywork and collision repair is concerned. We offer a wide range of services, from custom painting, minor dents to full collision repair. Visit us today or call us to learn more about our services.